Women in Reentry: How to Increase Your Success
Incarcerated females experience the Criminal Justice System differently from their male counterparts. Considered the minority, females make up between 10-15% of the justice-involved population. In a setting designed to serve the majority, it's no surprise that women are often underserved. Women are at risk for getting little to no proper health care for their unique needs, such as reproduction and prenatal care while in custody. Upon release, they face unique family and life challenges, and there is a lack of gender-responsive programming.
Women have specific challenges that may get missed. Some of these include sexual abuse, childhood trauma, domestic violence, parenting, substance abuse, and mental health, and if they often go untreated, they can ultimately play a large role in their recidivism. Both males and females can have similarly traumatic experiences in common. However, studies have shown that justice-involved women who lack the proper resources have a higher likelihood of being exposed to these types of situations and environments.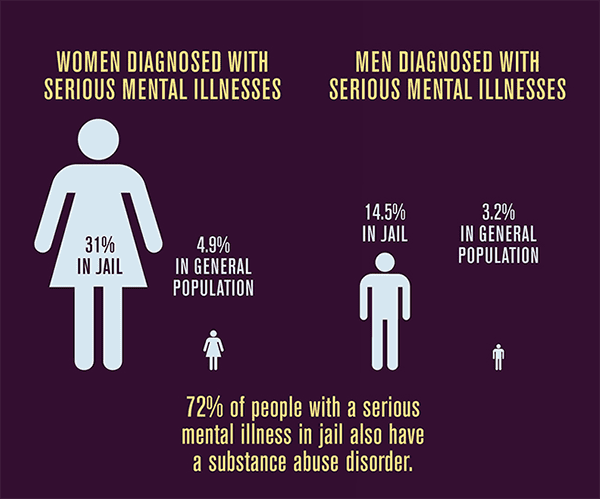 Read on for tips from reentry program managers Alejandra M. and Mary Jane C. on how to make your reentry journey a success.
Find Support
Join a women's support group. Having a mentor or group of peers with shared experiences can be an invaluable tool. Support can also come from friends, family, co-workers, and corrections professionals such as a case manager or probation officer.
Seek Gender-Responsive Treatment
Research supports gender-responsive programming. The great thing is that many agencies are implementing women-only groups, creating a more welcoming and suitable environment in which female reentrants may participate.
Build Community
Become familiar with the resources and providers in your local area that focus on serving women in reentry. Some things to look for include women's shelters, daycare providers, trauma-informed counselors, domestic violence victim groups, and food pantries.
Prioritize Self-Care
Take good care of yourself. Many women are natural caregivers and want to help others. It's okay to step back and focus on your own well-being while navigating the reentry journey. When you prioritize your mental, physical, and emotional well-being, the other aspects of reentry will be easier to navigate.
Share This Story, Choose Your Platform!